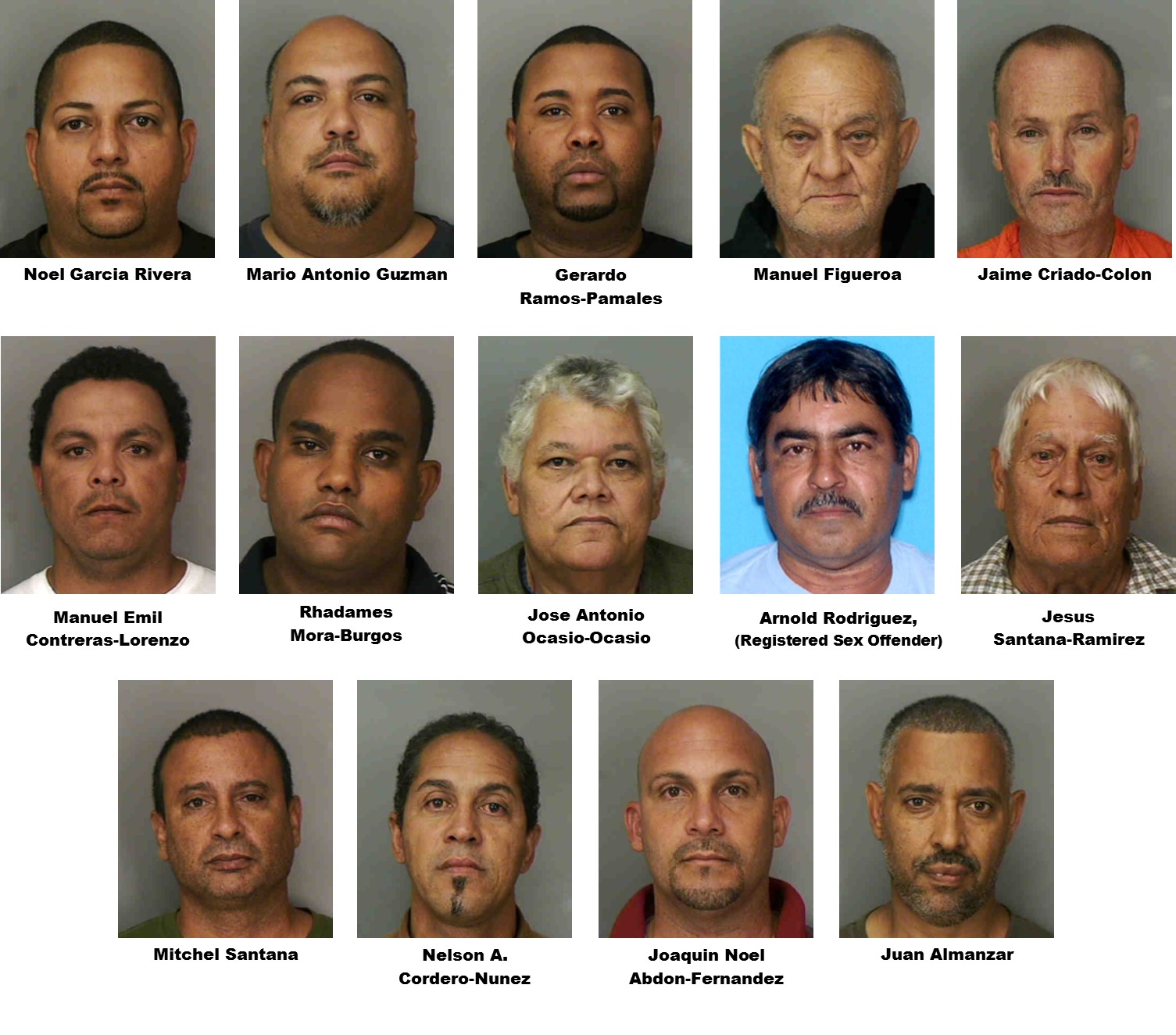 Polk County, Florida — Polk County Sheriff's Office deputies received an anonymous tip about possible rooster fights taking place at 4560 Carl Boozer Road Haines City. Deputies responded to the location and discovered a fight in progress with 14 suspects at the scene.
Agriculture Crimes deputies responded and a search warrant was obtained for the property. One suspect, Garcia-Rivera, was in possession of $680.00 in cash, and a large amount of fighting paraphernalia was located inside his vehicle.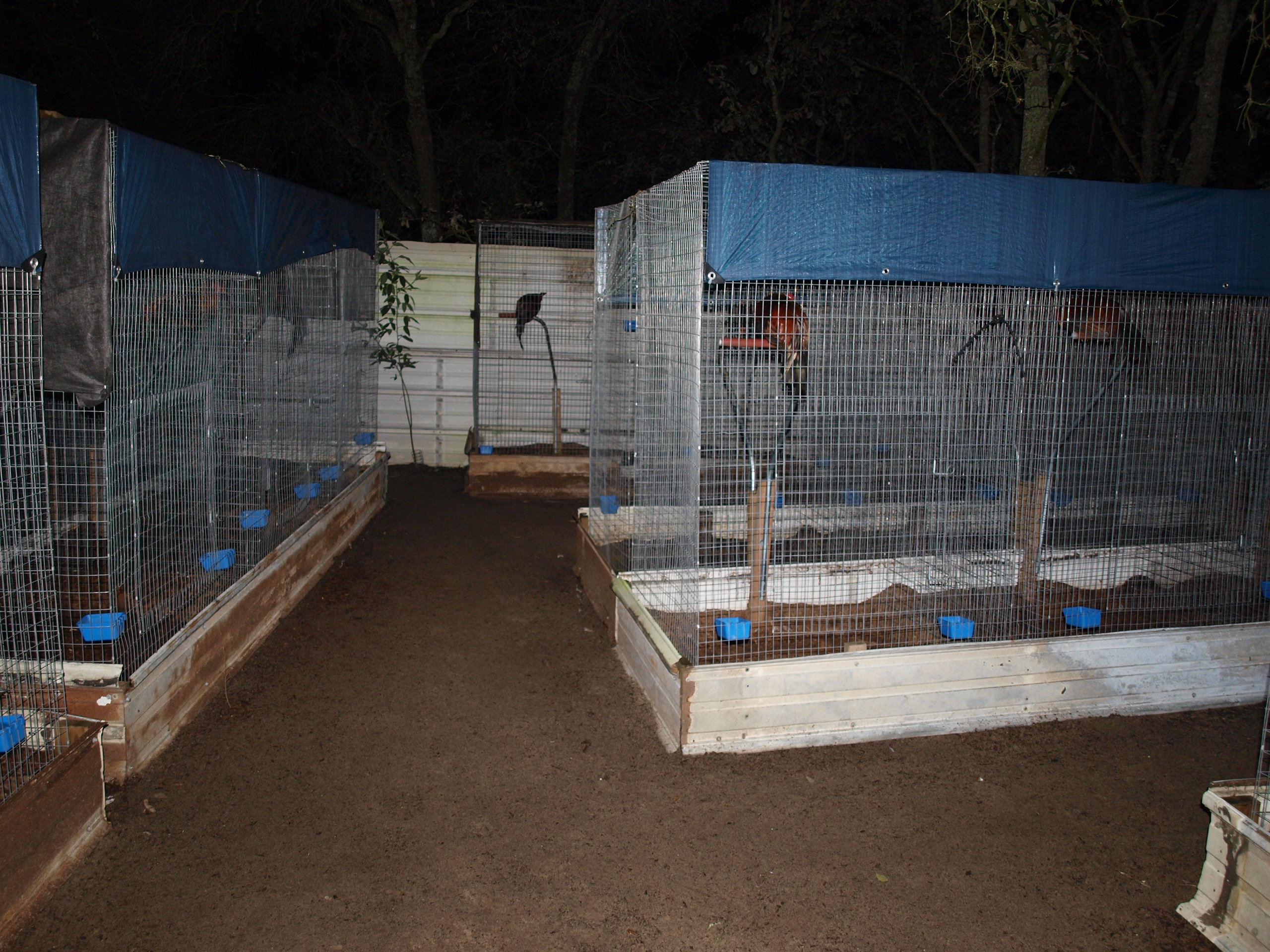 In addition, two firearms along with a large quantity of rooster fighting paraphernalia were located in three separate vehicles. Inside the barn deputies found two roosters in tied sacks to be weighed prior to a fight. A rooster bath, discarded spur packaging, sparring dummy, mole skin wrapping, syringes, and a variety medicines were also located on the property. There were approximately 200 roosters, hens, and chicks in cages within the barn area.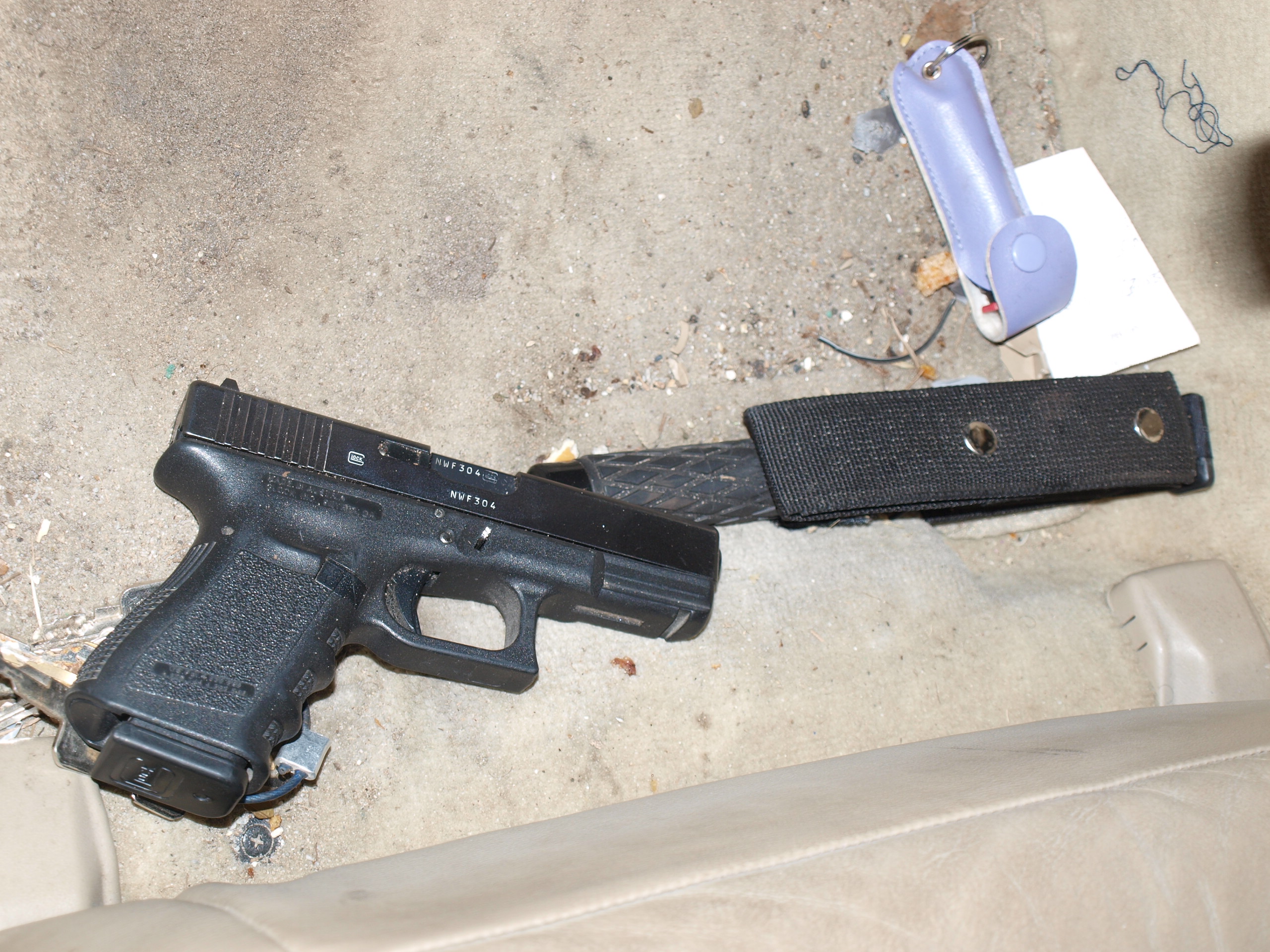 Arrested were:
1. Noel Garcia Rivera, 40, of 239 Magellan Drive, Kissimmee
2. Mario Antonio Guzman, 41, of 634 Polynesian Court, Kissimmee
3. Gerardo J Ramos-Pamales, 33, of 4503 Ross Lanier Lane, Kissimmee
4. Manuel Figueroa, 78, of 4560 Carl Boozer Road, Haines City
5. Jaime Criado-Colon, 48, of 3309 Baker Road, Haines City
6. Manuel Emil Contreras-Lorenzo, 32, of 721 Euclid Avenue, Lake Wales
7. Rhadames Mora-Burgos, 35, of 1026 Bice Grove Road, Hines City
8. Jose Antonio Ocasio-Ocasio, 57, of 906 Cumberland Drive, Kissimmee
9. Arnold Rodriguez, 58, of 342 Mystery House Road, Davenport (registered sex offender)
10. Jesus Santana-Ramirez, 78, of 707 Fore Lane, Kissimmee
11. Mitchel Santana, 46, of 707 Fore Lane, Kissimmee
12. Nelson A. Cordero-Nunez, 54, of 3237 Fairhaven Avenue, Kissimmee (Dominican Republic entertainer – 1980s)
13. Joaquin Noel Abdon-Fernandez, of 38, 8545 Wichita Place, Orlando
14. Juan Almanzar, 47, of 627 Baldwin Circle, Kissimmee
The 14 suspects were each charged with Fighting and Baiting Animals, and Possession of Fighting Paraphernalia; 13 were booked into the Polk County Jail on Saturday, November 17, 2013. Suspect Arnold Rodriguez complained of chest pains and was transported to an area hospital for treatment.