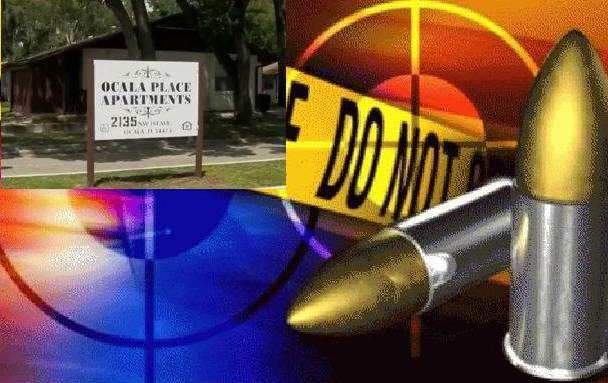 Ocala, Florida — The Ocala Police Department is investigating a shooting with multiple shots being fired that occurred at 5:30 a.m. on Sunday.
The incident took place at the Ocala Place Apartments on Northwest First Avenue, Ocala.
Lieutenant Dan Wilson, with the Ocala Police Department, said Kendra Tucker and her ten-month-old son were each struck by a bullet while sleeping.
Police believe the shots were fired from Pavilion Oaks Apartments just north of Ocala Place Apartments. Shell casings were recovered; however the gun was not found at the scene.
At this time, investigators do not have any leads or motives for the shooting.
Tucker and her son were transported to the hospital where they underwent surgery. They are both expected to make a full recovery.
If you have any information about the shooting, you are asked to contact the Ocala Police Department by calling 352-369-7000; by contacting Crime Stoppers of Marion County at 352-368-STOP(7867), www.ocalacrimestoppers.com; or by texting tips to 274637 using keyword 368STOP. Anonymous tips can also be submitted through the OPD mobile app, MYPD, which can be downloaded on Apple and Android devices.
Please follow and like us: