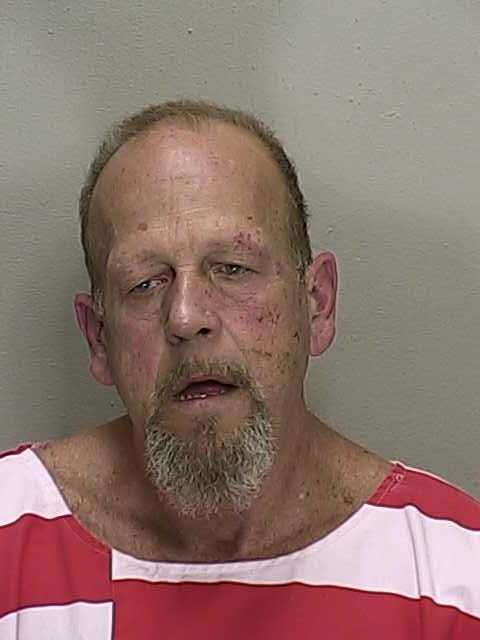 Dunnellon, Florida — Marion County Sheriff's Deputies arrested Alan W. Green, 53, of Dunnellon, on charges of Felony Domestic Battery by Strangulation, Aggravated Assault on a Law Enforcement Officer, and Battery on a Law Enforcement Officer following a 911 call Saturday, November 8, 2014.
The victim told the dispatcher that her husband had choked her and she was bleeding from her nose and chin.
When Deputy Richard Peters arrived at the 10,000 block of SW 186th Avenue, Dunnellon, he saw the victim standing in the yard bleeding. Deputy Peters then saw Green standing next to a fire pit holding a small child's hand.
According to reports, the deputy told Green he needed to walk toward the deputy. Green refused, then positioned his daughter between himself and the fire pit.
Green then let go of the child's hand and began to fight the deputy. Deputy Peters and Green grappled on the ground for approximately three minutes. During the fight, Green tried several times to put the deputy in a choke hold.
Deputy Peters deployed his Taser, at which point Green got up and ran toward the back of the property, breaking free from the Taser probes.
Green then picked up an axe handle and charged the deputy, raising it over his head.
According to reports, Deputy Peters then drew his weapon and held Green at gunpoint until backup arrived.
Once backup arrived, Green was handcuffed and placed in the back of a patrol car without further incident.
The victim told deputies that Green suffers from Schizophrenia, and his medication had recently changed. She stated that Green had been hearing voices and had not been himself.
Due to a child being present during the incident, DCF was notified.
Green remains behind bars.
No shots were fired during the incident.
Please follow and like us: