According to court documents, Friends of Etna Turpentine Camp filed a lawsuit in U.S. District Court in Ocala Monday against the U.S. Department of the Interior and the U.S. Fish and Wildlife Service to prevent the Suncoast Parkway expansion from being built.
On Wednesday, a motion for a temporary restraining order to stop construction of the Suncoast Parkway 2 was filed and the motion is currently in front of a federal judge.
The group says that the federal government has not taken into consideration any of the environmental impacts of the expansion.
The group says not only will the project destroy or permanently alter parts of a historical camp (which is supposed to be federally protected), but it puts protected wildlife in danger.
The Suncoast Parkway 2 is a four-lane toll facility that extends the existing Suncoast Parkway northward for 13 miles from US 98 to SR 44 in Lecanto.
The project includes:
Constructing full interchanges at US 98 and W. Cardinal Street and a partial interchange at SR 44
15 new bridges
Two all-electronic tolling gantries and equipment buildings
Related drainage, lighting, highway signing, traffic signalization, guardrail, and sidewalk
The Suncoast Trail, part of Florida's Statewide Greenways and Trails System, will be extended to SR 44 and a pedestrian overpass constructed over US 98
Florida's Turnpike Enterprise is constructing the Suncoast Parkway 2. The cost for this project is approximately $134 million. Work began in February 2018 and is expected to be completed in 2022. Funding is entirely based on Turnpike toll and concessions revenue.
According to the lawsuit, the Suncoast Parkway project includes 1,300 acres of the Withlacoochee State Forest and 925 acres that is habitat to gopher tortoises and indigo snakes.
The eastern indigo snake is classified as a Threatened species by both the USFWS and the Florida Fish and Wildlife Conservation Commission (FWC). "Taking" of eastern indigo snakes is prohibited by the Endangered Species Act (ESA) without a permit.
In Florida, the gopher tortoise is listed as Threatened. Both the tortoise and its burrow are protected under state law. Gopher tortoises must be relocated before any land clearing or development takes place, and property owners must obtain permits from the FWC before capturing and relocating tortoises.
If the temporary restraining order is granted, it will stop the project in its track until the lawsuit is settled.
What do you think?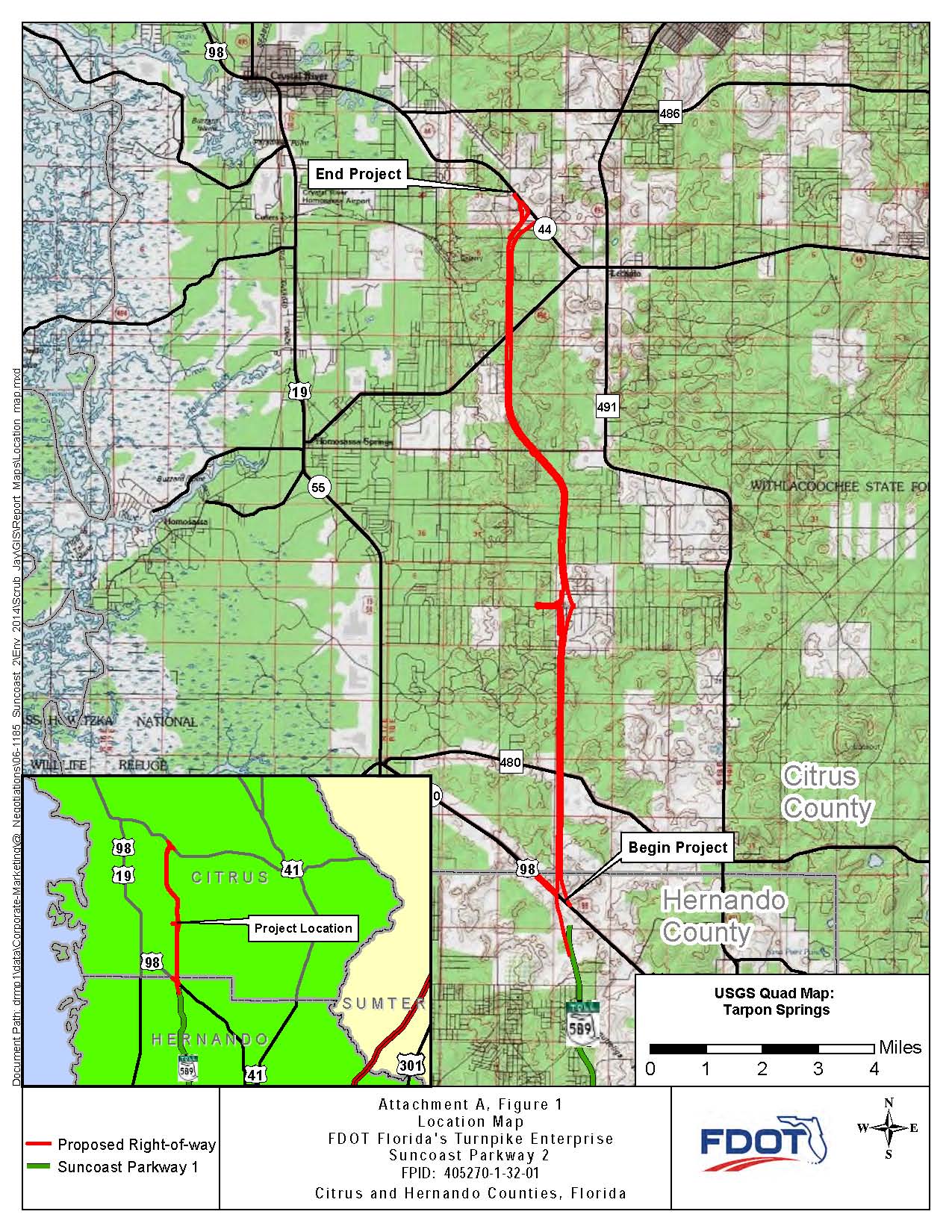 Please follow and like us: