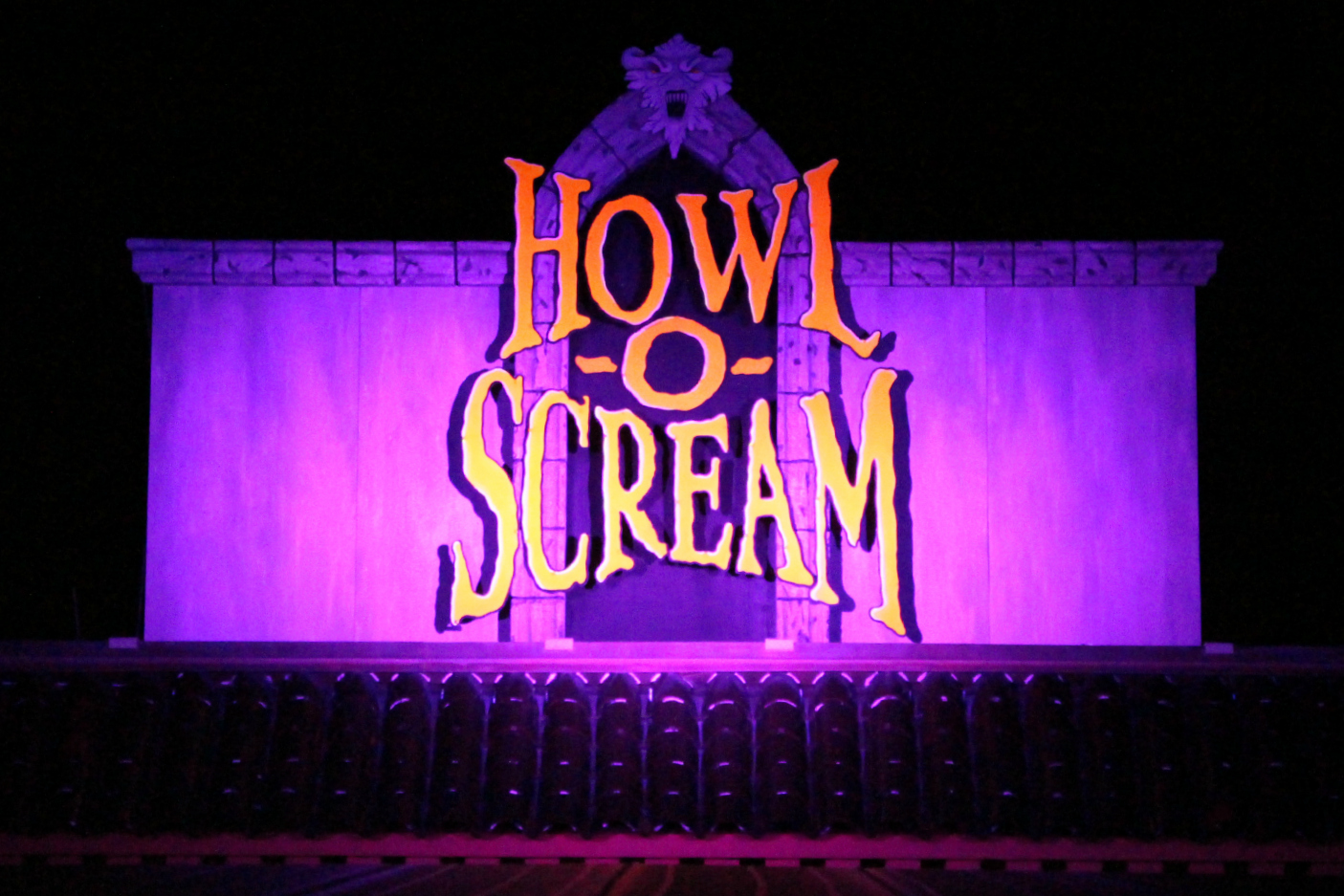 Tampa, Florida — For 18 select nights this Halloween season, Howl-O-Scream 2014, unleashes a new type of terror. Busch Gardens® Tampa transforms into Florida's top-rated Halloween event, complete with 300 acres of fears and frights, including new horrifying haunted houses and sinister surprises around every corner. This event runs Thursday through Saturday nights, October 2, 2014, to November 1, 2014. Howl-O-Scream will also be open on Sunday, October 19, 2014. Event hours are 7:30 p.m. to 1 a.m. on all event nights.
The curse begins from the moment you enter the terrifying gates of Howl-O-Scream. There's no escaping the evil spirits or spine-chilling song that seeps from the old music boxes and radios, cursing all who hear it. The only way to silence the curse is to survive the night with creatures and paranormal terrors.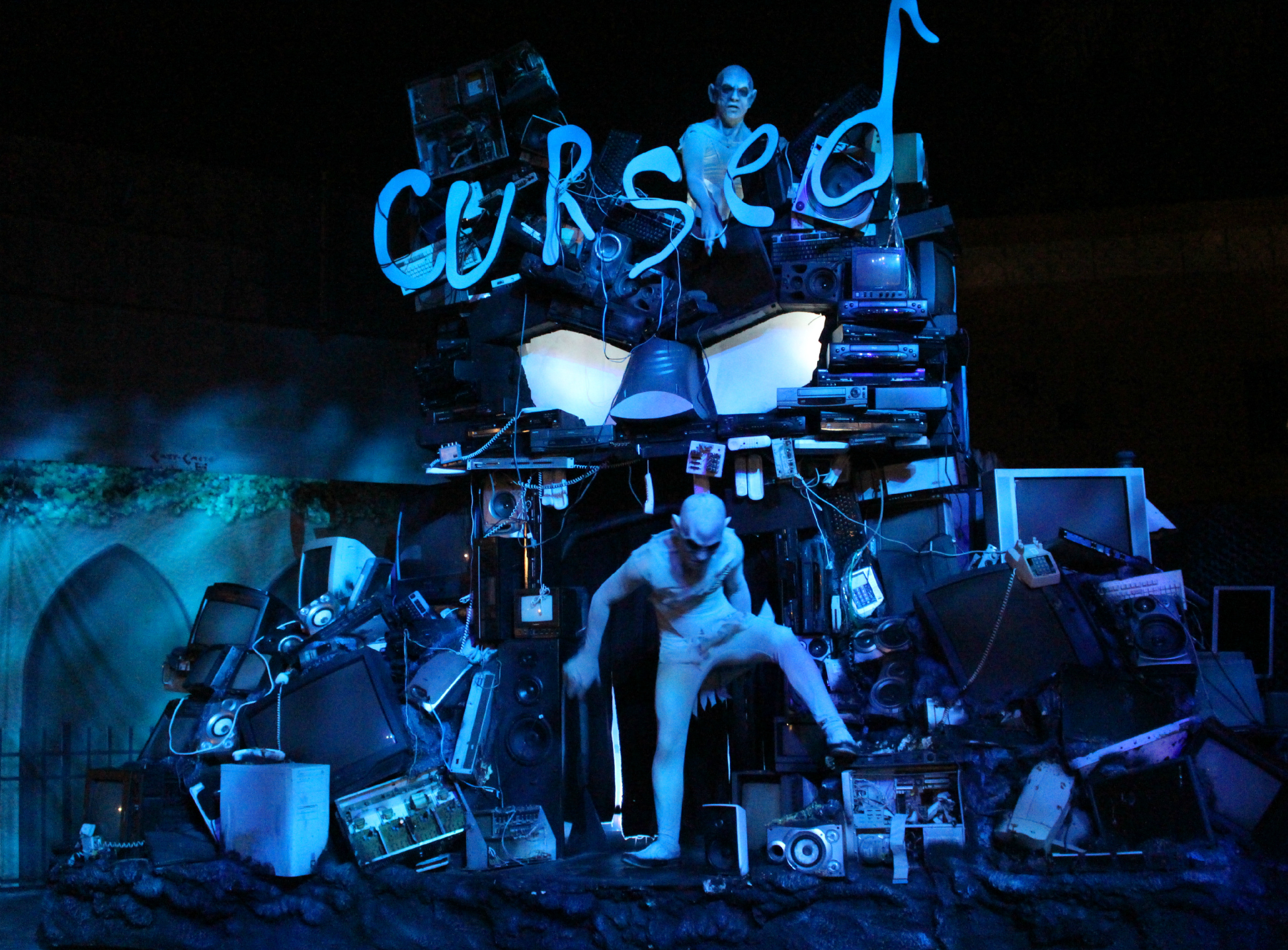 The streets will swarm with hundreds of roaming creatures, making escape nearly impossible. Their shocking live show will get your pulse pounding, and Florida's top thrill rides in the dark will keep the screams coming all night long. Soon, fans will experience the most horrifying Howl-O-Scream ever, leaving them begging for mercy…and screaming for more.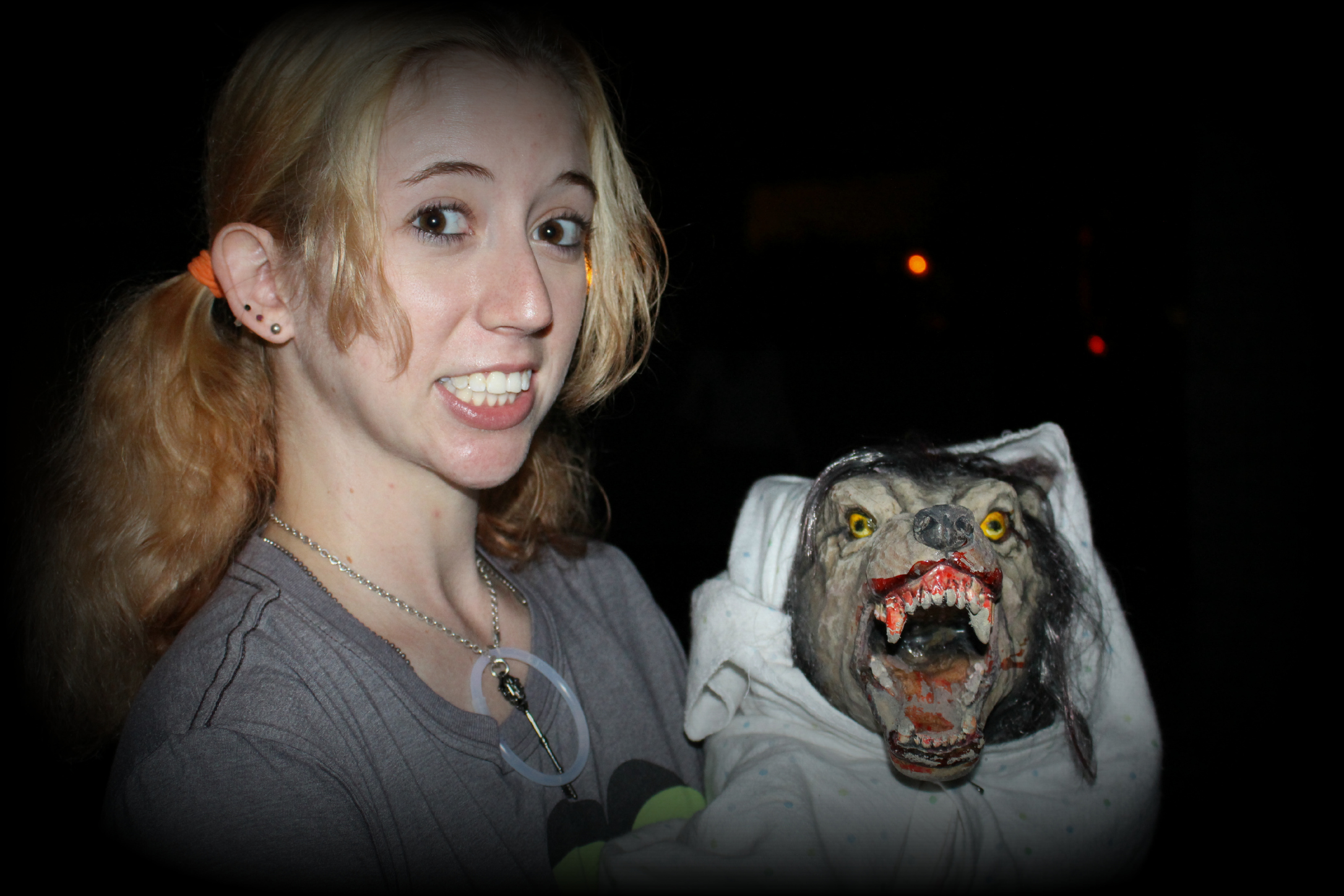 On assignment, Ocala Post attended the event this past weekend. Terror was delivered as promised, and with Front Line Fear passes; there was no waiting to be frightened.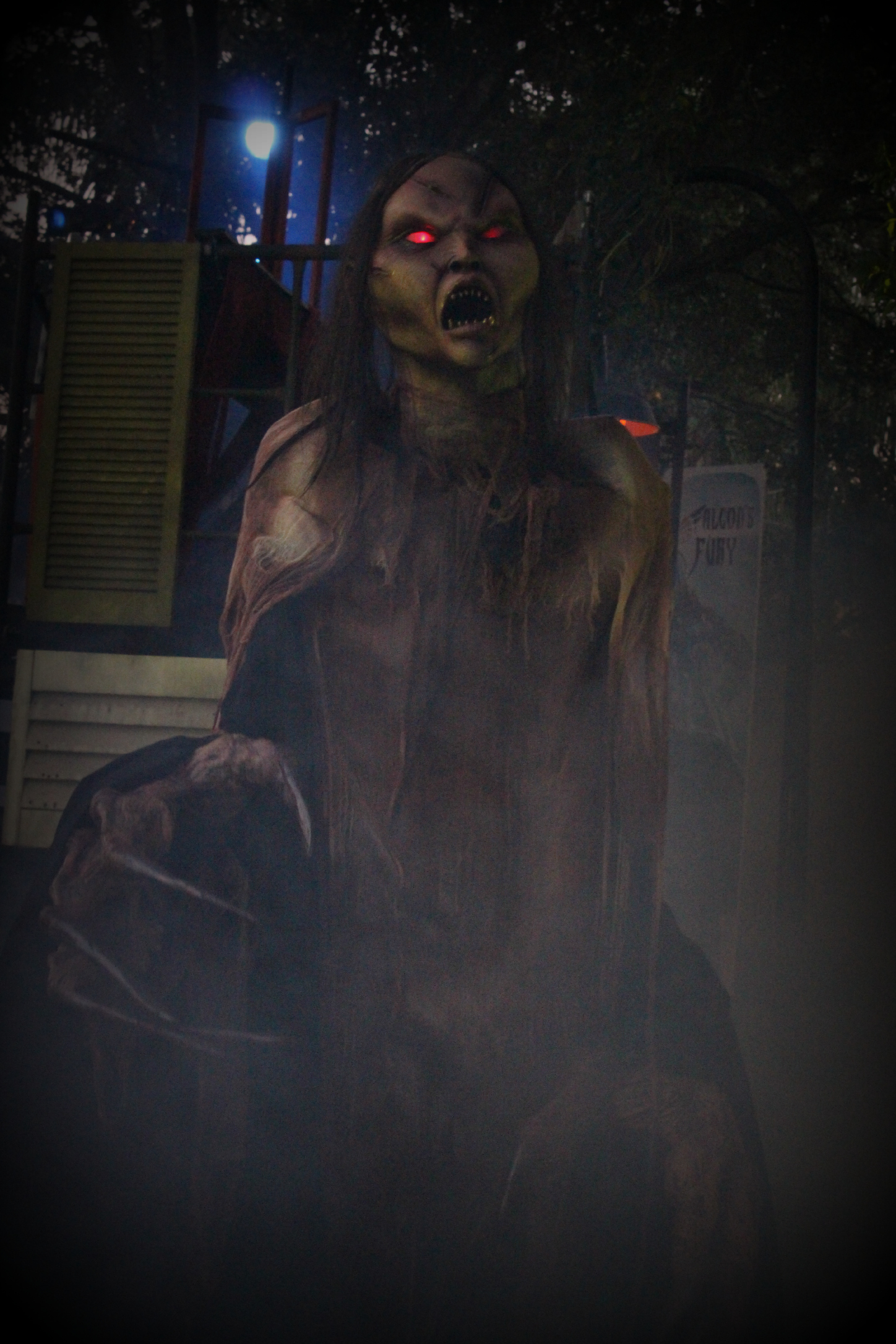 There are a number of upgrade options available in addition to your Howl-O-Scream admission – The Experiment house, VIP Tours, Front Line Fear passes… and their pick for the best value and must have upgrade option – Fright Feast.
Held inside Pantopia Grill, Fright Feast guests can enter the park before 6 p.m., through the Nairobi Gate (to the right of the main entrance, near the tram stop) and get a jump on the evening with a meal, show, and front of the line access.
Some of the attractions are as follows:
Haunted Houses:
Dead Fall
The ghosts of long lost memories reach into the present and will not be forgotten! These spirits from the past lurk in the shadows of this Victorian garden and greenhouse, longing to drag unsuspecting guests into their world. Can you escape before becoming a permanent resident of Dead Fall?
Zombie Containment Unit
Three years after the undead invasion, there has been a containment failure in Z.C.U.15. Zombies have escaped in search of flesh, and you're the next target. Armed with only a Z.E.D. (Zombie Eradication Device), it's up to you to hold off an undead mob in this interactive zombie hunting experience.
Death Water Bayou
Deep in the bayou the Voodoo Queen mystically transforms lost wanderers into her minions of evil with black magic. Here, her night servants roam with a zombie-like hunger and seek to grow her collection. The darkest evils lurk in shadows. Get out before you fall victim to her spell.
The Basement
From Momma's secret ingredient to Granny's bone-ground flour, Momma's Meats' award-winning recipe has always been a family affair that's only created in the BASEMENT. Escape the depths of the BASEMENT before she and Butcher turn you in to the secret sauce! She always said it took blood, sweat and tears!
Blood Asylum
As lightning rages and thunder crashes outside, "The Creature" escapes from his holding cell in a high-security asylum for the criminally insane. Now this sadistic deviant is running rampant, skinning his former cellmates and turning the mental hospital into his own torture chamber. This serial killer's bloody playground will drive you out of your mind with fear.
Circus of Superstition: The Show Must Go On
You've tried to avoid black cats and sidewalk cracks, but all those years of bad luck caught up with you! Can you survive a house of clowns? Surviving the terrorizing surprises of Circus of Superstition: The Show Must Go On will take more than luck as you try to escape this whole new dimension of fear.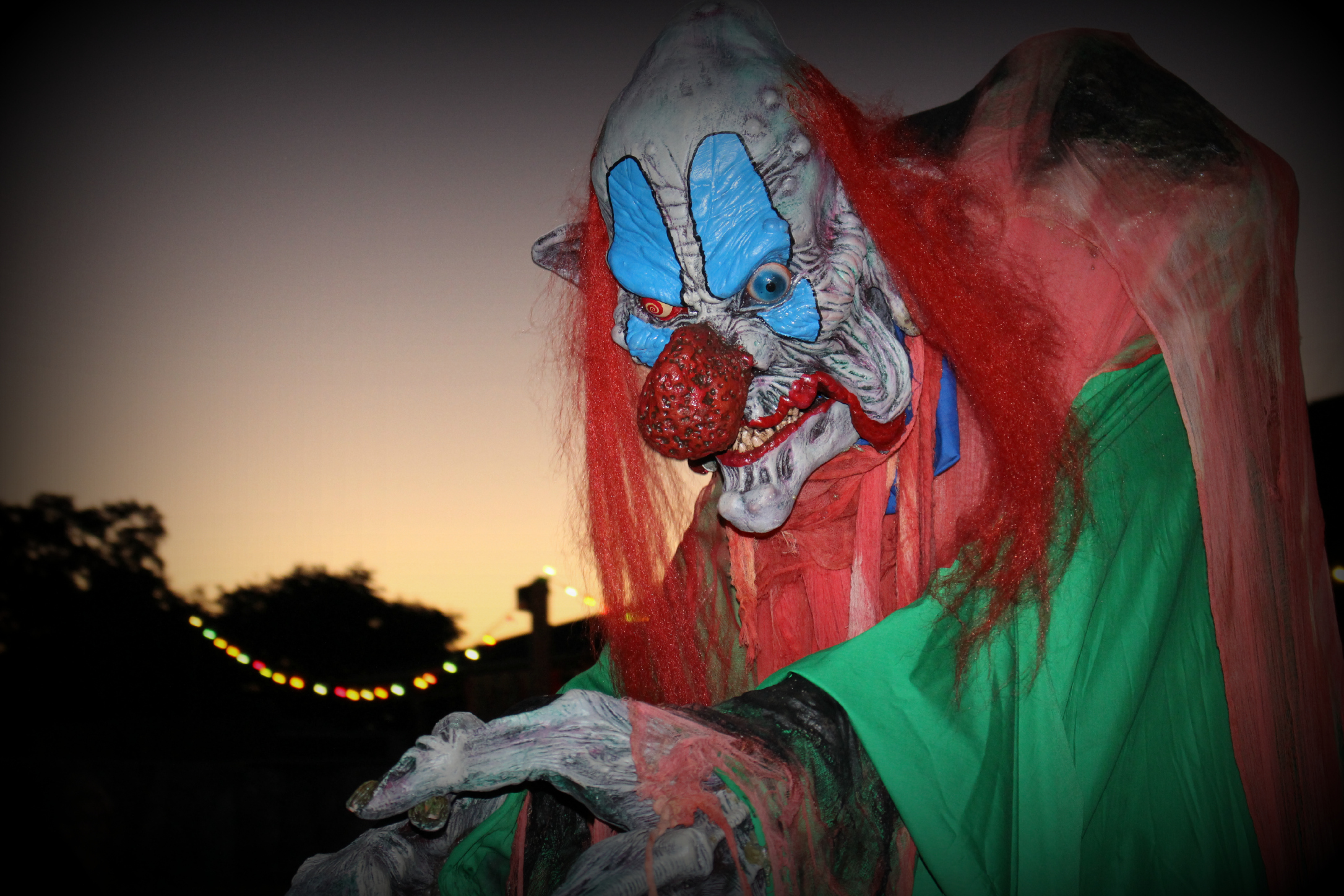 By definition, an irrational fear of clowns is known as coulrophobia, with the prefix "coulro" coming from the ancient Greek word for "one who goes on stilts." Symptoms of coulrophobia can include sweating, nausea, feelings of dread, fast heartbeat, crying or screaming, and anger at being placed in a situation where a clown is present. You have been warned.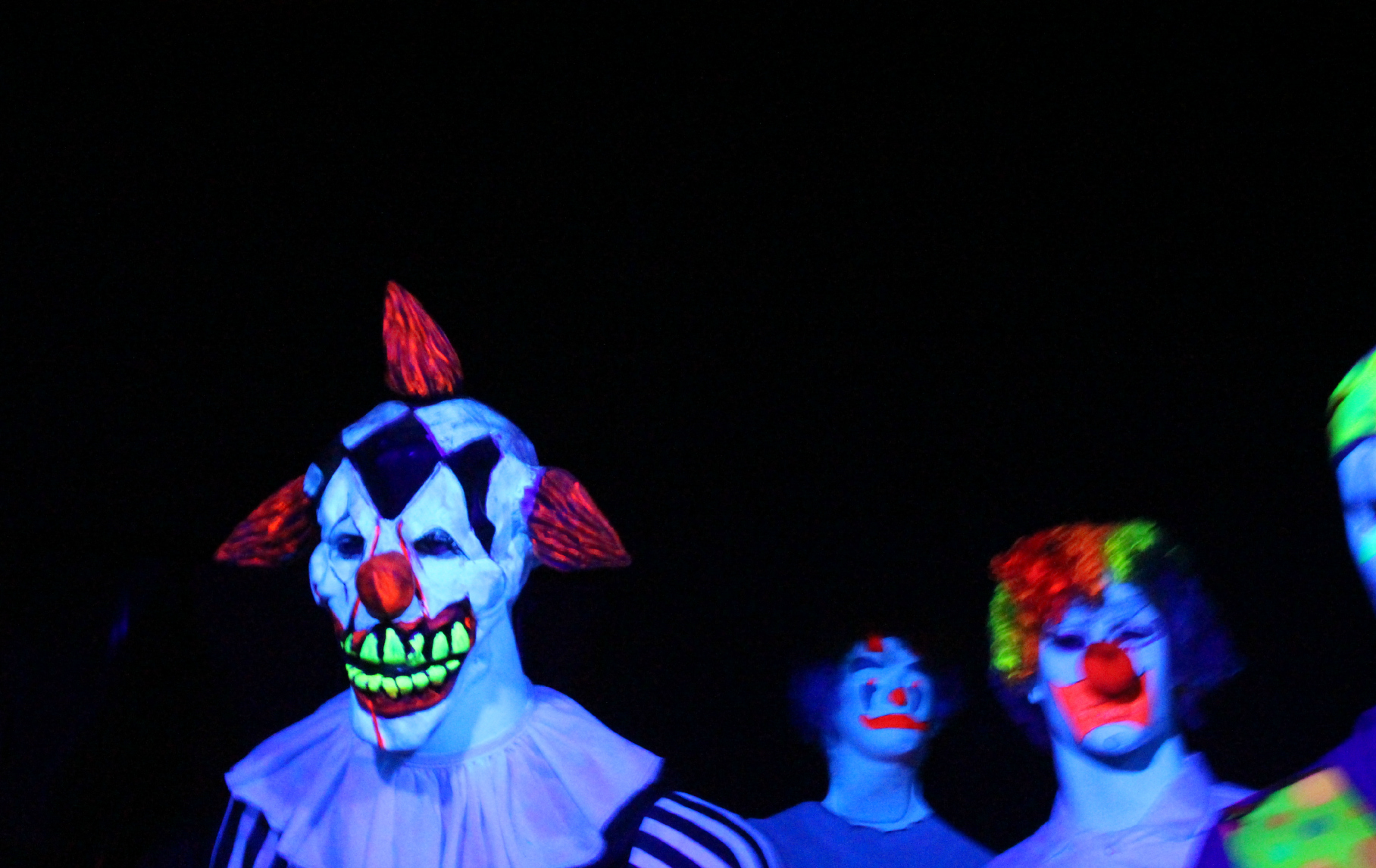 Zombie Mortuary
No one remembers how the epidemic started, but now, zombies live here. They infest this small town funeral home and feed on the fresh flesh and brains of mortuary mourners to satisfy their insatiable hunger. Avoid the walking dead or you may find yourself deeper than six feet under.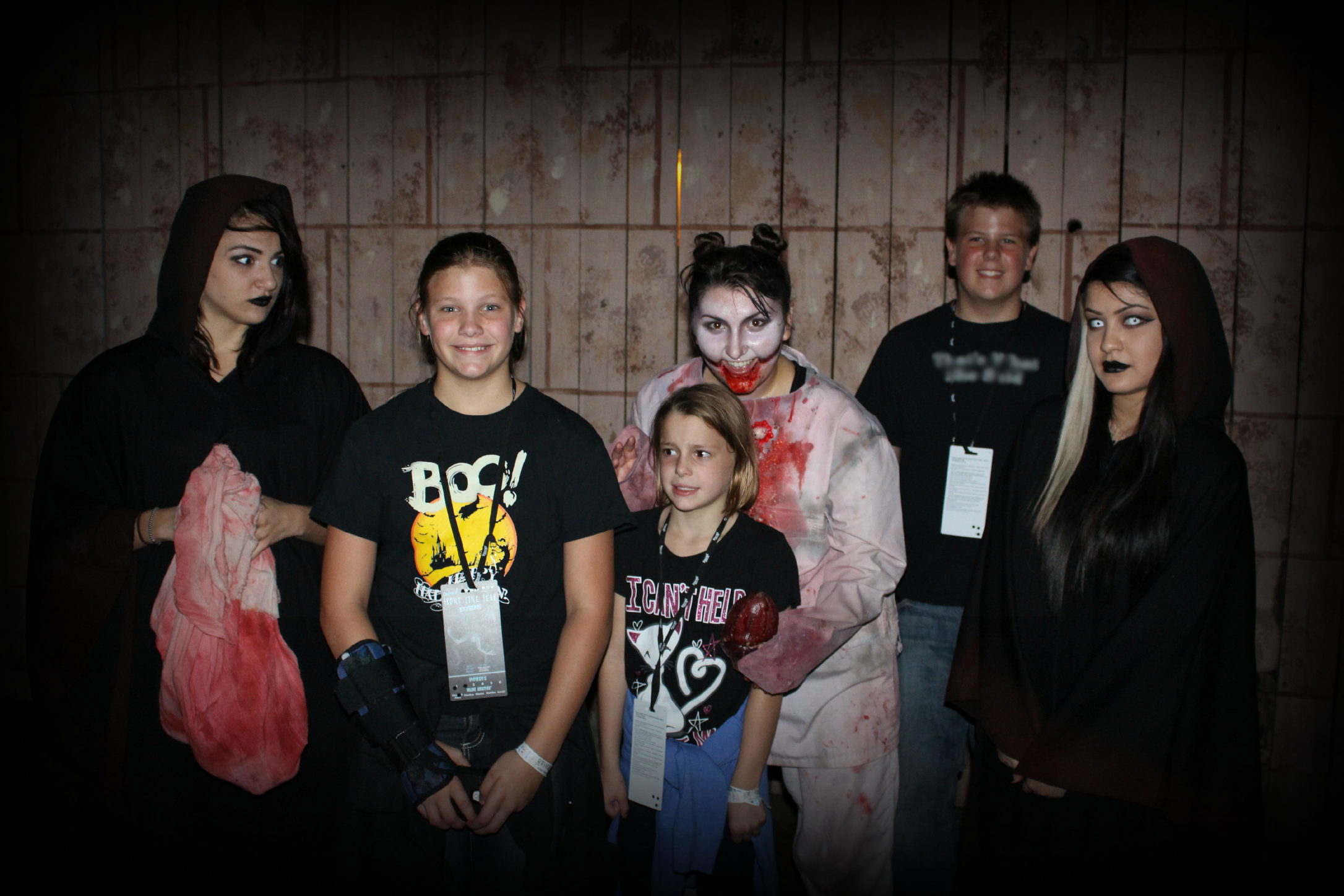 The Experiment
Researchers challenge your fear tolerance and mental endurance in this interactive Experiment. "Test subjects" endure psychological tests in this exclusive study, pushing the limits of the human body and putting them face-to-face with their worst nightmares. How far is too far in study of fear? Will you survive The Experiment?
Note: The Experiment is a unique, interactive experience that challenges your threshold for fear for an additional fee. Reservations are required, and each reservation can accommodate you and up to three additional "test subjects." Pass member discount does not apply. Not included with any other VIP tour or upgrade product. Howl-O-Scream 2014 admission is required, but not included. The experiment admission for the first test subject starts at $50.00. Each additional test subject is $10.00.
Top six (6) rides open during Howl-O-Scream:
They have six (6) top rated attractions to get your adrenaline pumping, including North America's tallest freestanding drop tower, Falcon's Fury™, their newest triple launch coaster Cheetah Hunt, their ferocious, floorless dive coaster SheiKra, the seven intense inversions on Montu, the full 3 seconds of absolute weightlessness during the dive loop of Kumba and the classic twists and hills of their wooden coaster Gwazi.
Falcon's Fury
The centerpiece of Pantopia™, Falcon's Fury™ is the tallest freestanding drop tower in North America, standing at 335 feet. At the ride's highest point, like its bird of prey namesake, riders pivot 90 degrees in midair to a face-down dive position. An instant later they'll plunge 60 mph straight down. Can you survive Falcon's Fury in the dark?
Can you survive? The zombies did… kind of.
Sheikra
SheiKra will take you 200 feet up to the edge of a 90 degree drop—and that's just the beginning. Surrender to speed as you dive straight down into a 70 mph coaster whirlwind with an Immelmann loop, a second dive into an underground tunnel and a splashdown finale that drenches SheiKra fans waiting to catch their own piece of the fun.
Cheetah Hunt
Challenge Florida's first triple launch coaster, Cheetah Hunt in the dark! This is a thrill that's guaranteed to get anyone's heart racing. It's a 4,400-foot sprint that will take your breath away.
Kumba
After the blood-curdling thrill of an initial 135 foot drop, you'll plunge into a dark diving loop, feel a full three seconds of absolute weightlessness while spiraling 360 degrees, and tear through one of the world's largest vertical loops all in night's darkness.
Montu
Feel the ultimate rush on one of the tallest and longest inverted roller coasters in the world! Darkness intensifies the thrill of Montu's inverse diving loop. Climb high into the air and hold on for a twisting drop, a 60-foot vertical loop, an Immelman loop and a zero-G roll at speeds of more than 60 mph…and that's only the beginning!
Gwazi
Screams, creaks, and darkness bump up the spook factor on this nine-story wooden coaster, making this classic ride one not to miss!
For more information visit Howl-O-Scream.
Please follow and like us: