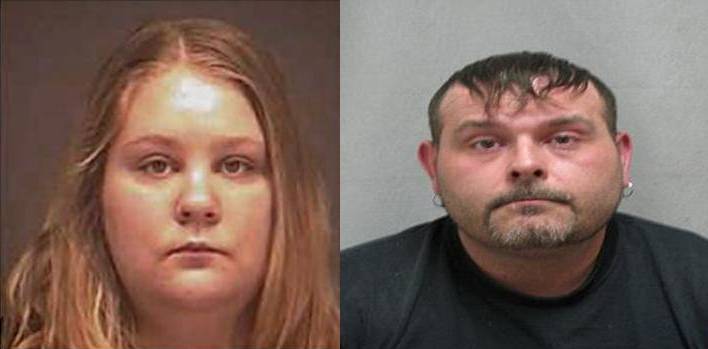 Loraine County, Ohio — When police in Ohio were serving a search warrant on a home, they found a lot more than they bargained for.
Police in Loraine County, Ohio arrived at a residence to execute a search warrant after the October 2, 2013, arrest of James Osborne, a Tier II Child Victim Sex Offender, who was arrested for Failing to Notify a Change of Address and Tampering with Records.
Upon searching the home, police found a laptop computer which belonged to Osborne's girlfriend, 25-year-old Heather Koon. Authorities confiscated the laptop and performed a search of its contents; police said what they found was enough to make anyone sick.
Koon, who worked at the daycare center, ABC Kidz Childcare, in Elyria, Ohio, had a video file, which was a recording of her raping an infant.
The identity of the infant had to be determined via footage from the video and still photos by the child's father, whose name has been withheld to protect the family.
The father told a local news station, "I still haven't wrapped my head around it. It's every parent's worst nightmare."
ABC Kidz tried to down-play the incident, they even went as far as trying to plead with the family of the victim. Reports state that ABC called the parents of the victim and asked them to keep the incident discreet, citing it was just a simple assault.
The father's baby was not the only victim to be raped at ABC Kidz; after beginning their investigation, the police were able to identify a second victim of Koon's.
Officials say if a child is old enough to talk, parents should talk to them if they have been victimized. If the child cannot talk, parents should take them to a physician immediately if foul play is suspected.
Koon is currently facing two counts of rape; however, that number might rise as authorities say the investigation is just beginning.
Ocala Post reached out to ABC Kidz, but they declined our request for a comment.
James Osborne and Heather Koon are both being held in the Lorain County Jail.


Please follow and like us: