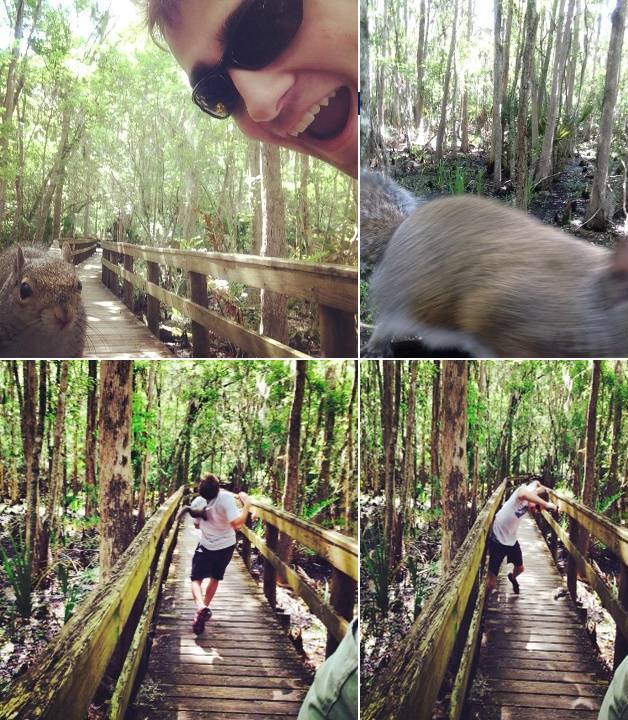 Palm Harbor, Florida — Brian Genest, 17, was visiting Chestnut Park with his mom, Paula Genest, in Palm Harbor, Florida when he saw a squirrel on the hand rail of the wooden walk way.
Genest approached the squirrel in hopes of capturing a few close up pictures.
Genest said when he got close enough to the squirrel, it actually reached out and tried to grab his phone.
Genest's goal was to take a "selfie" with the squirrel, but when the camera flash went off, the squirrel freaked out he said.
The squirrel was clearly not up-to-date on "selfie" etiquette.
While mom stood and continued to snap photos, the squirrel jumped on Genest's shoulder, ran under his shirt then ended up hanging off the back of his shirt.
Mom was able to take some good photos of the encounter with the furry attacker before Genest was finally able to remove the squirrel from his shirt.
Genest and the squirrel were not harmed during the funny encounter.
Genest said he and his mom had a good laugh.
Please follow and like us: