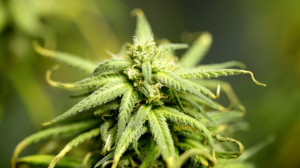 Tallahassee, Florida–The Florida Senate Committee on Health Policy, chaired by Senator Aaron Bean (R-Fernandina Beach), On March 12, 2013, passed Senate Bill 1030, allowing the compassionate use of low-THC grade marijuana for Floridians suffering with severe neurological conditions.
The Republican-led effort sponsored by Senator Rob Bradley (R-Fleming Island) and co-sponsored by Senator Jeff Brandes (R-St. Petersburg) and Chair Bean, would provide a framework for the production and distribution of non-smokable strains of cannabis with high concentrations of CBD, the medicinal component of cannabis, and low levels (.05%) of THC, the psychoactive component in marijuana.
"As parent, I would do anything to prevent my children from suffering, so I sympathize with the compelling testimony from parents forced to seek treatment in other states or face legal jeopardy in Florida." said Senate President Don Gaetz (R-Niceville). "These parents aren't criminals. They are desperate to find a solution to help their children who have not found relief with other medications. This legislation allows for the compassionate use of this particular strain of non-smokable medical cannabis and provides for the ongoing study of this type of treatment."
"I made the decision to file SB 1030 after meeting with the families of children who suffer hundreds of serious seizures every day," said Senator Bradley. "These desperate parents have tried everything. One father told me that his daughter has been put into a medically induced coma several times. We don't hear the voices of these Floridians in their 30's and 40's because most don't live past 25. Under current Florida law, if these parents give their suffering children this substance, they are criminals. Simply put, that's not right, and I filed a bill to fix it."
SB 1030 creates a pathway toward legal use of substances similar to "Charlotte's Web," which is processed into an oil extract and administered by placing a droplet under the tongue, avoiding the harmful side effects of smoking marijuana. The hybrid strain, originally referred to as "Hippie's Disappointment," offers the therapeutic benefits of CBD without getting patients "high." Charlotte's Web has been reported to provide relief from serious illnesses, including for children suffering from daily seizures associated with epilepsy.
"Charlotte's Web is different from what the public typically associates with marijuana," said Chair Bean. "Its non-smokable, non-euphoric, and most importantly provides relief to children suffering from debilitating seizures on a daily basis."
"This bill is a starting point of a conversation about how Florida should adjust our laws to reflect new advancements in treatment," said Senator Brandes. "Physicians should have all the tools at their disposal to improve the lives of those suffering from severe conditions like epilepsy."
Representative Matt Gaetz (R-Shalimar) has filed the companion bill in the House, HB 843.