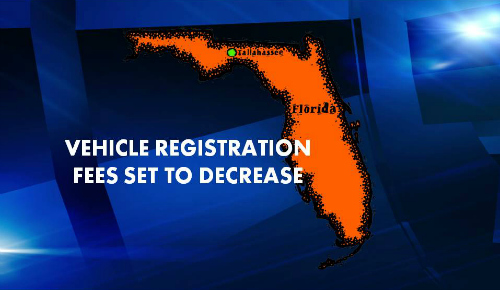 Tallahassee, Florida — The Florida Department of Highway Safety and Motor Vehicles applauded Governor Rick Scott and the Florida Legislature for reducing annual motor vehicle registration fees that allow Floridians
to keep more of their money in their own pockets.
Under legislation signed into law by Governor Scott, vehicle owners in Florida will save millions annually on their registration fees which are set to decrease
beginning September 1, 2014.
"I was honored to stand with Governor Scott as he signed this important legislation that benefits every Floridian that drives a car. This reduction will benefit all of our families and businesses," said DHSMV Executive Director Julie Jones.
"We look forward to continuing to provide a high level of service, but at a lower cost to our customers."
The Department urges motorists to renew their registrations for one year instead of opting for a two-year renewal prior to September 1 in order to take advantage of the lower fees next year.