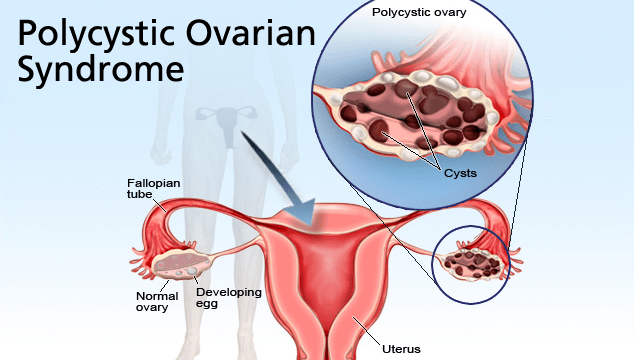 Ocala, Florida — The stress of trying to conceive a baby can be an emotional roller coaster for both a woman and a man.
And although National Infertility Awareness Week® doesn't start until April 19, 2015, Ocala Post met with an Ocala couple who is facing the realities of infertility.
This year, RESOLVE.ORG is urging the infertility community to spread the message that "You are not alone." Infertility impacts 1 in 8 couples of reproductive age and can be a very isolating disease to face.
Mike and Dawn Felton, of Ocala, who have been trying to conceive a child for the past 10 years, are that 1 in 8.
Five years ago, Dawn, who is now 38, was diagnosed with Polycystic Ovarian Syndrome (PCOS), a hormonal disorder causing enlarged ovaries with small cysts on the outer edges. According to her doctors, PCOS often makes it extremely difficult for a woman to become pregnant.
Dawn has been undergoing fertility treatments, taking prescribed medications, receiving hCG trigger shots, multiple ultrasounds, and Intrauterine Insemination (IUI). IUI involves a laboratory procedure in which sperm are placed directly in the uterus around the time the ovary releases one or more eggs to be fertilized.
The hCG trigger shots are made up of the hormone human chorionic gonadotropin. It's injected to stimulate the ovaries to release the egg.
The couple has literally diminished their entire life savings totaling thousands of dollars on the aforementioned treatments.
Dawn's mother, Doris Felton, said her daughter recently had another disappointment during her doctors visit when Dawn was told she would need to start a new round of injections called Follicle Stimulating Hormone (FSH). Dawn's doctors said she would then need to start In Vitro Fertilization (IVF).
Doctors say that some people tend to be very insensitive to a couple's infertility complications. People say things like: Maybe you weren't meant to have a baby. Or, why don't you try IVF? According to RESOLVE, most insurance plans do not cover IVF treatment and many couples are unable to pay for the out-of-pocket expenses.
Dawn's doctors said infertility stress is physical, emotional, and financial. And for a woman, the emotional stress is oftentimes amplified. This leads women to try and hide their sadness from their partners, friends, and family.
Doris said her daughter has the means to care for a child, but the upfront cost of the tests and fertility treatments is in the thousands.
Dawn's husband, Mike, is an only child who was adopted when he was three. Mike's mom has Alzheimer's disease and he does not have any other family.
"It pains me that I cannot give my husband the greatest gift of all, a child. He would make the best daddy; I know he would," Dawn said. "I know he understands the situation, but it still breaks my heart as his wife."
Dawn said it also saddens her that she cannot have a child. "When I read the news I am constantly reading about children being abused and killed by their ungrateful parents," Dawn said. "Then there are people like my husband and I who want nothing more than to love a little baby, but are unable to conceive one."
"I can see the hurt and disappointment in Dawn's eyes," Doris said. "When she passes a stranger on the street with a baby, while she is happy for that person, she is crushed inside."
Doris said as a mother you always protect your child and try to heal their pain. However, Doris said this is one of those times that she cannot take her daughter's pain away.
Doris said she has given all she could financially, so as a last resort, she started a gofundme account for her daughter. "It's the only way I know how to help her accomplish her dream," Doris said.
Dawn said, "At first, I was embarrassed and scared of being judged. I was terrified to put myself out there like this, but my family assured me I am not alone. They have shown my husband and me a tremendous amount of support."
Ocala Post has chosen to include the gofundme link for those who wish to come together as a community.
Please follow and like us: