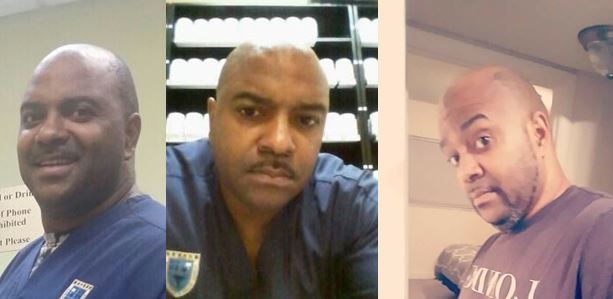 A con man who preys on women is on the prowl.
Several victims, who do not want their identities revealed, have come forward. One of the women resides in Marion County, Florida.
Ocala Post was able to interview four of the women.
As with an unrelated 2016 case in New York, Walter Ravon Dawson, 49, used an online dating site to seduce at least two of the women. He met some of the women at various places in Orlando, Florida.
All of the victims stated that Dawson talked a "good game" and promised them the moon and stars. The victims say that Dawson lied about his employment status, arrest record, the number of children he had fathered, and how many women he had fathered the children with.
State records show that Dawson has at least eight documented children with several different women, and owes more than $30,000 in child support.
Dawson was having a long-term relationship with each of the current victims — all at the same time.
Through the years, Dawson has claimed that he worked in the medical field at Florida Hospital. Florida Hospital human resources said they have never employed anyone with his name. Actually, records show that Dawson was at some point a janitor at a school in Orange County.
State records, which go as far back as 2001, show Dawson has been dating multiple women at one time for years.
Dawson's main objective appears to be money. In one instance, he conned $1,500 from one of the victims. He then used the money to avoid serving 180-days in jail after he was found to be in contempt of court.
Dawson has made his living by conning women out of thousands of dollars, often times using his children as pawns. Dawson would bounce his children between the different women. It was actually one of the children who innocently revealed that their father has other "friends" they stay the night with.
According to the victims, Dawson also used Church and God as a cover. They said "he pretended to be a Godly man who was all about family."
One of the victims said, "I learned that everything that came out of his mouth was a lie. Nothing he told me was true. He lied about where he worked several times, he lied about money, women, and his level of education. He was even hesitant to give me his full name. He introduced himself as Ray."
Victims stated that Dawson made them feel sorry for him. They said he used the fact that he had been in an accident, and had brain surgery to remove a cancerous tumor. Dawson pretended to have amnesia and told the women he could not remember his past. However, as time went on, they said Dawson miraculously started to remember his past and would "open up" about the bad person he "used to be" and that, he had been taken advantage of by women in the past. Victims said he convinced them that he was a changed man and that he was scared to open up to other women.
This prompted the women to promise that they would never hurt him or take advantage of his situation. Once Dawson had the women "hooked", he was able to con them out of thousands of dollars.
Dawson, who has six suspensions against his driver's license, was even able to con one of the women into registering his car in her name. Doing this would assist Dawson with avoiding detection if a law enforcement officer were to "run" his license plate. The victim had no idea that Dawson's license was suspended.
In the NY case, the FBI said, "Con men lie like they breathe. They have no conscience, no guilt, and no feelings for the women they prey on."
Officials said that most of the time, men like Dawson are simply looking for that "cash cow" and mentally destroy their victims in the process.
Liane Leedom, a psychiatrist, said that the smartest of women can be manipulated by men like Dawson.
Leedom believes sociopathic con artists like Dawson seek out people who would be "good" victims, just as a psychopath may seek out a victim to kill.
"Con artists are looking for someone with a high degree of empathy and compassion, and they want someone who can be a little adventurous. Con artists are often exciting and fun to be with, otherwise, they wouldn't be so attractive, would they?" said Leedom in a previous interview.
Con men often times prey on women who are married and have children. Why? Because if a woman has been married with children for a long time, she might be easily manipulated with the new adventure.
Officials said that con men often have questionable backgrounds. They said men who prey on women are predators and often escalate to more violent crimes.
Dawson has been investigated for felony child abuse, sexual assault, and domestic violence. However, due to the weak justice system in Orange County, he was never convicted of his crimes.
Conning women out of money is a crime, but most women are too embarrassed to come forward.
If you have had a run-in with Dawson and would like to share your story, you can submit your story here.
You are also urged to contact the Orange County Sheriff's Office.
Please follow and like us: