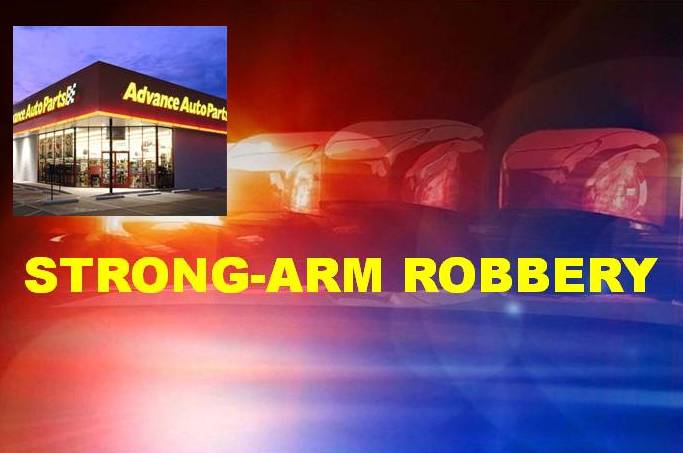 Ocala, Florida — An Ocala man was able to successfully hide his cell phone from two individuals as they robbed him and was able to call 911 as a result.
Benjamin Schneider, a 46-year-old male from Ocala, was approached by two black males at approximately 11:19 p.m. on October 12, 2014.
Schneider was attempting to fix his car at an Advanced Auto Parts store located at 1601 West Silver Springs Boulevard, when the two men started questioning him and told him that they were waiting for a ride. Schneider stated that the two men were acting "fidgety" and one starting circling around him while the other one remained in front.
Schneider tried to flee, but the individual behind him put him in a choke hold while the other one removed his wallet from his pocket. Meanwhile, Schneider told the men he did not have a cell phone after they demanded that he give his phone to them. The men quickly took off and he was then able to successfully call 911.
The suspects were described as 5'8″, clean shaven, and in black clothing with one of the males having a stripe across the shoulder of the shirt he was wearing. Police setup an immediate perimeter along with air support, but they were unable to locate the suspects.
Schneider suffered a scratched up right forearm and scratches around his neck from being choked. He refused to go to the hospital so he was treated on sight by Marion County Fire Rescue 54 rescue who took his vitals and applied bandages to his wounds. Schneider lost the keys to his vehicle (it is unknown if he lost his keys or if the two black males took them) so he secured it the best he could. He was then escorted home by Officer Ferguson who advised Schneider to come back the following day during daylight hours and attempt to finish repairing his vehicle.
Anyone with information is asked to contact the Ocala Police Department at 352-369-7000 or tips may also be submitted through our mobile app, MyPD. Tips may also be submitted through Crime Stoppers of Marion County at 352-368-STOP(7867), at www.ocalacrimestoppers.com , or by texting keyword 368STOP to 274637.
—By Nickolas Lubrick—
Correspondent
Please follow and like us: