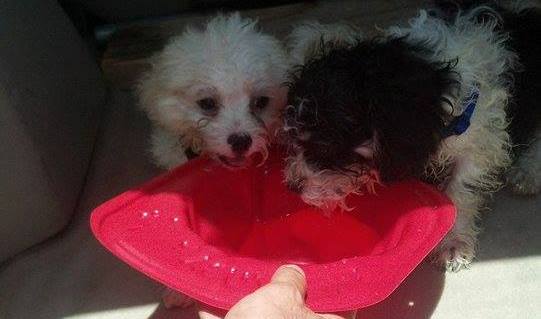 Palm Beach, Florida — Palm Beach County Sheriff's deputies responded to the Wellington Mall, 10300 Forest Hill Blvd., Wellington in regards to animal cruelty.
According to deputies, a good Samaritan noticed two puppies that were left in a vehicle parked at Wellington Green Mall inside a black SUV, for over 35 minutes.
The Samaritan notified Wellington Green Security that the puppies appeared to be in distress since they were crying, "yelping" and appeared to have the on-set signs of heat stroke.
The vehicle was not running and the puppies were left inside without water.
Article Continues Below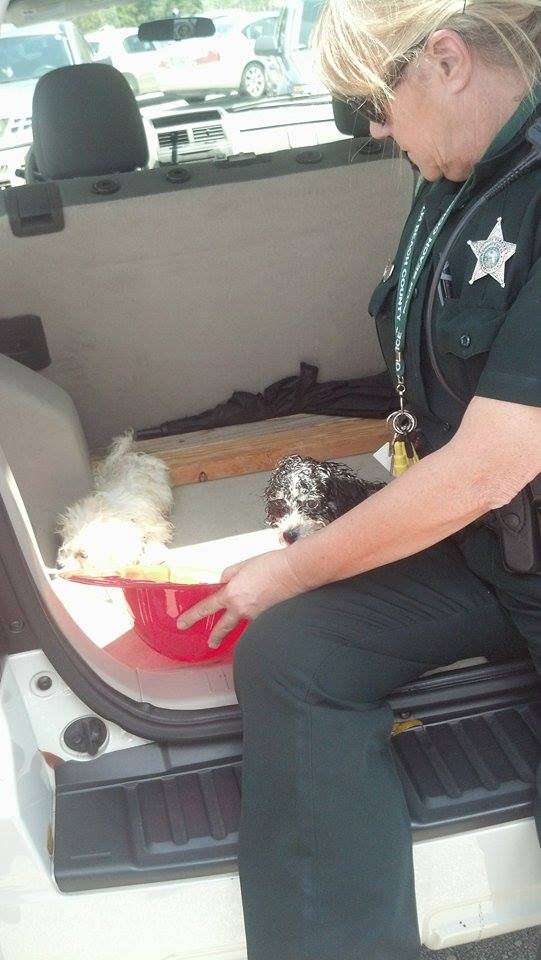 When Palm Beach County Fire Rescue arrived, they broke the vehicle side window to rescue the puppies.
The immediate temperature at the time of the call was 87.8 degrees. An infrared thermometer was used inside the vehicle which read 123 degrees. The puppies were sweating profusely and were in extreme danger, according to reports.
When the owners, Ma and Kevans Cadet arrived back at their vehicle, they admitted to leaving the puppies in the vehicle while they went to a restaurant and then shopping.
According to authorities, the couple was not pleased that the fire department busted out their window.
Article Continues Below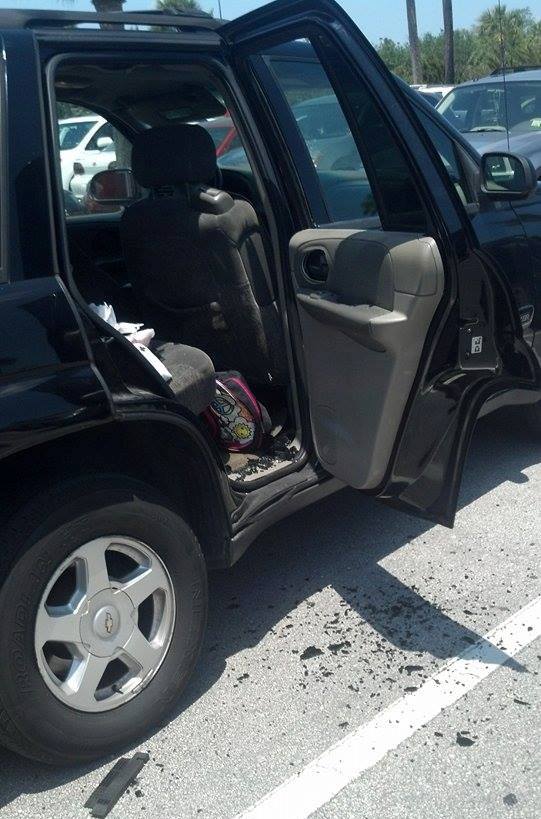 Florida law prohibits leaving a child or animal unattended in a vehicle:
Neglect of a child (without injury) FSS 827.03(3) is a 3rd degree felony punishable up to 5 years in prison
Neglect of a child (with injury) FSS 827.03(3)(b) is a 2nd degree felony punishable up to 15 years in prison
Aggravated Manslaughter of a child (death) FSS 782.07(3) is a 1st degree felony punishable up to life in prison
Neglect of an animal can pose a $500 fine or jail time depending on the severity of the animal cruelty. (There are many different degrees of animal cruelty in Florida). It shall be unlawful for any person to leave an animal in any unattended motor vehicle or transport an animal in any motor vehicle without adequate ventilation, sanitary conditions, or otherwise under such circumstance as to prevent the animal from being subjected to extreme temperatures which adversely affect its health and safety.
If a child or animal is left unattended and appear to be in distress, citizens are urged to dial 911. If emergency personnel are dispatched to a scene involving a child or pet left unattended in a vehicle, they have the right to take any action necessary to remove them from a potentially dangerous situation.
Animal Care and Control responded to the scene and took possession of the puppies. The owners were charged with Cruelty to Animals and received a written "Notice to Appear."
Photos of the the couple were not released.
The puppies are expected to make a full recovery.
Please follow and like us: