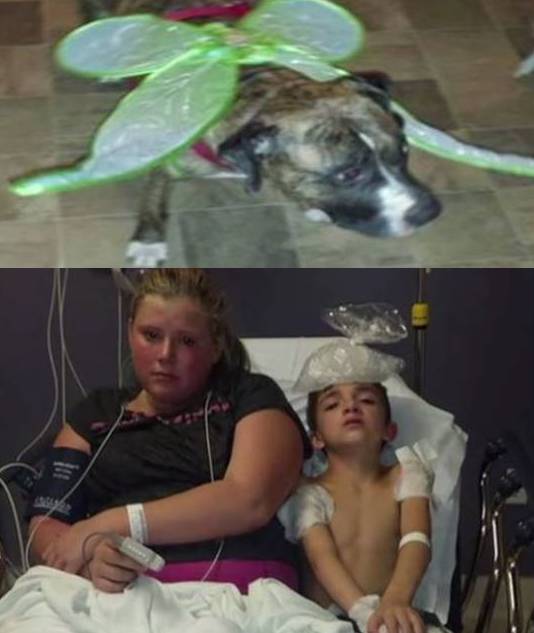 Oregon City, Oregon — A child, who was stung at least 24 times by a swarm of bees, says his dog is a hero.
Jesse-Cole Shaver, 8, along with his older sister Jasmine and some friends were playing in the woods behind their home when one of the children stepped on a hollowed log. A swarm of bees then rushed out and began stinging the children.
Jasmine, who is allergic, was stung five times and had to be given two EpiPen injections.
During the incident, Jesse was stung so many times that he became weak and was unable make it back up the hill to get home.
Jesse's pit bull named Hades heard the boy calling for help and rushed down the hill to his rescue.
When the pit bull saw Jesse, the dog grabbed the boy by his pants and dragged him up the hill. Once they reached the top of the hill, the dog allowed the boy to crawl onto her back and brought the boy home.
Doctors said if it were not for the dog, the situation could have been much worse.
Both children are expected to make a full recovery.
Please follow and like us: