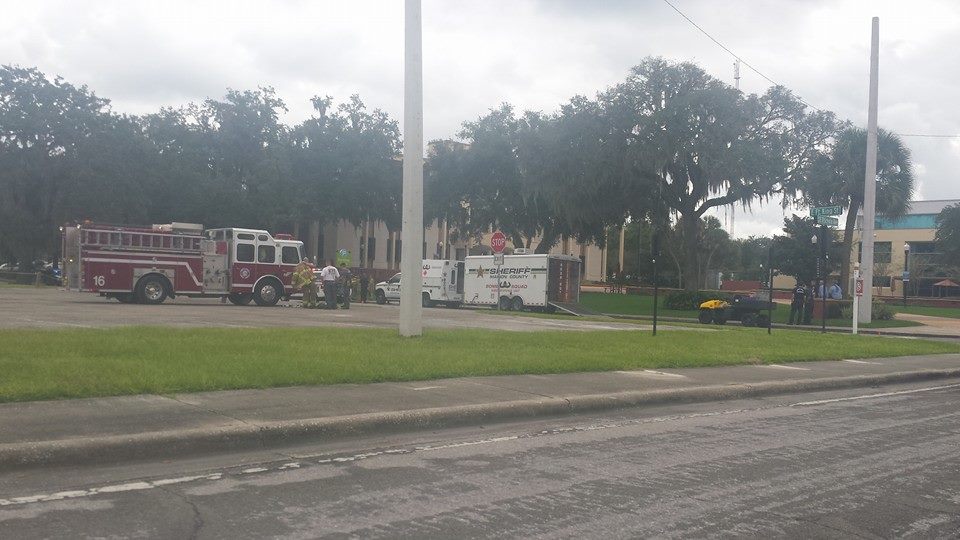 Ocala, Florida — A suspicious device was found at Citizen's Circle just moments ago.
Ocala Police Department Public Information Officer, Angy Scroble, said City Hall and surrounding buildings in the area have been evacuated at this time.
Ft. King Street is closed from Osceola Avenue to Watula Avenue.
Ocala Fire Rescue is on the scene along with Ocala Police Officers, awaiting the Marion County Sheriff's Office Bomb Squad Unit to respond.
Authorities said the device appears to be a plastic bottle containing a clear liquid with an aluminum straw inserted into the bottle.
The Ocala Police Department does not have any further information at this time.
[Updated at 2:01 p.m. on October 1, 2014.]
The scene has been cleared at Citizen's Circle. MCSO Bomb Squad conducted a controlled destruct of the suspicious device. Marion County Fire Rescue HAZMAT determined it not to be an incendiary device, and no hazardous chemicals were detected.
Please follow and like us: