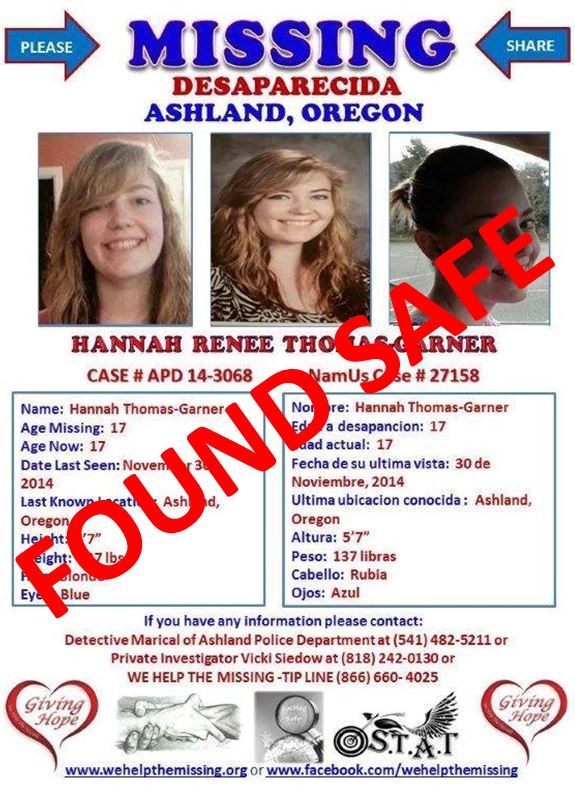 Missing 17-year-old, Hannah Thomas-Garner, has been found safe.
Hannah's father, Jeff Garner, said she called on March 7, and said she was in Santa Cruz, California. The two were reunited a short time later.
Jeff said he is happy his daughter was unharmed and thanked everyone from the bottom of his heart.
Stay tuned for more details.
Please follow and like us: