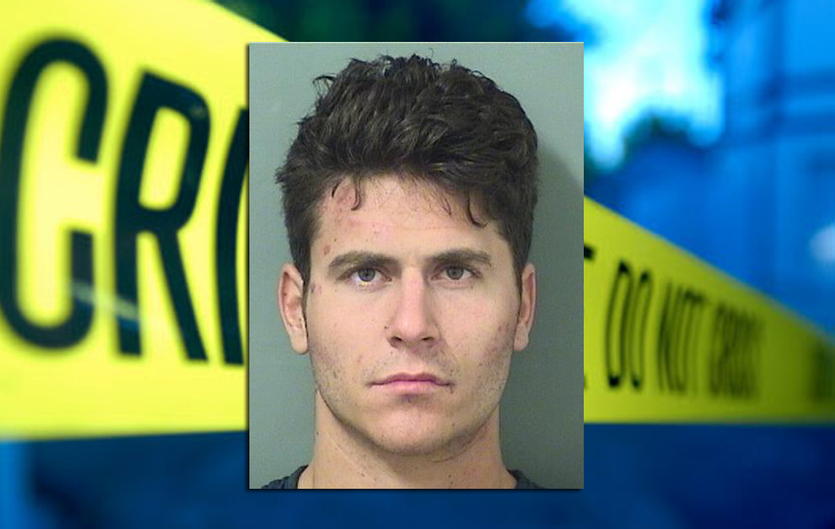 Wellington, Florida — A Palm Beach County man infected with HIV remains behind bars after he bit a chunk from of a deputy's arm.
According to the Palm Beach County Sheriff's Office, deputies were called early Monday morning to the Coach House Restaurant and Bar in reference to a disturbance.
When deputies arrived, Jeffery Switzer, 25, was at the location arguing with restaurant staff.
According to reports, deputies ordered Switzer to leave, but he refused. All of a sudden, deputies said Switzer attacked them. A deputy deployed his Taser; however, the Taser did not faze Switzer.
Deputies reported that the Taser only enraged Switzer and a violent struggle ensued.
Switzer began to spit at two deputies just prior to biting, kicking, and punching one of the deputies.
According to reports, deputies stunned Switzer several times with a Taser gun, but it was ineffective.
After a several minute struggle, deputies were finally able to handcuff Switzer.
Restaurant staff said the argument started because Switzer had burglarized an employee's vehicle.
The restaurant sustained $500 in damages.
Switzer was charged with two counts of Battery on a Law Enforcement Officer, Resisting Arrest with Violence, Burglary, Criminal Mischief with Property Damage, and Failure to Leave Property upon Order of Owner.
The deputy, who was not named in the report, required five stitches to close the laceration that resulted from the bite.
The deputy said, "After I was bitten, I saw Switzer spit out a chunk of my flesh."
The officer will also have to be monitored for HIV in years to come.
Please follow and like us: