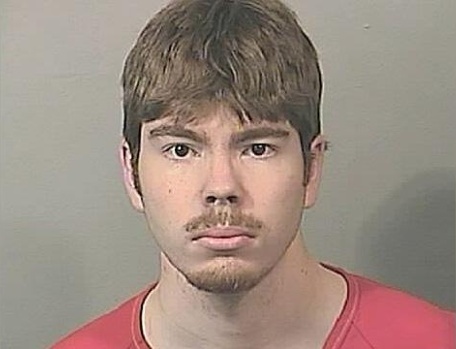 Palm Bay, Florida — Palm Bay Police arrested a Palm Bay man at a PaPa Johns located at 2430 Minton Road in West Melbourne; he is accused of having sex with the family dog.
According to reports, Joshua Werbicki, 23, has been having sexual intercourse with the family pet for months.
Family members became suspicious after the German Sheppard began showing signs of abuse. The family said the dog became skittish around others and that was not like the dog to be scared around family. According to reports, at one point, the dog developed a limp.
Reports indicated that the home owners eventually checked home surveillance video and that is when they saw Werbicki having intercourse with the dog on more than one occasion.
Werbicki was arrested and charged with Animal Cruelty and Performing Sexual Acts with an Animal.
Werbicki was released on a $2,500 bond.
Please follow and like us: