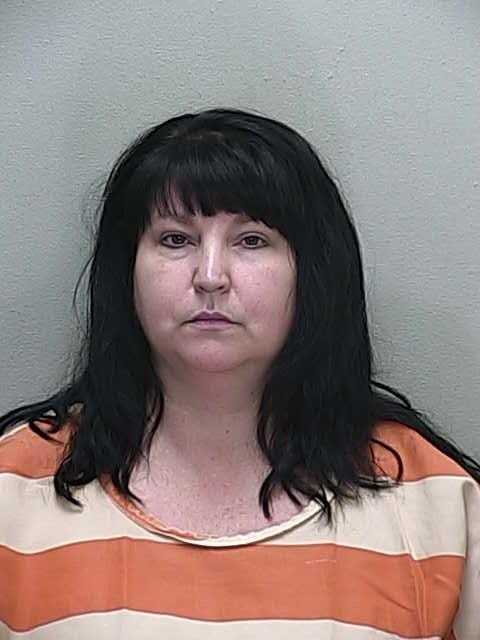 Ocala, Florida — Kim Blanchette, the daycare operator who was arrested after 20-month-old Ellis Padgett fell and hit his head, causing his death, will not face jail time.
According to court records, on Wednesday, Blanchette pleaded no contest to running an unlicensed daycare facility (M).
Judge Thomas P. Thompson III ordered Blanchette to serve one year of probation and complete 100 hours of community service. She also had a civil restitution lien placed against her for an undisclosed amount money.
She was ordered to report to her probation officer immediately.
–Original Article–
Former Ocala daycare operator, Kim Blanchette, 46, was arrested on a warrant and booked into the Marion County Jail on May 27, 2014.
It all started on March 22, 2013, when Marion County Sheriff's Detective Erik Dice responded to 21 NE 50th Avenue, Ocala, in reference to a child that had been transported to UF Shands Hospital in Gainesville with life threatening injuries.
When Detective Dice arrived on the scene, he learned that Blanchette was operating an unlicensed family daycare from her home.
Blanchette told Detective Dice that 20-month-old Ellis Padgett had fallen from a chair and hit his head on the floor.
Padgett later died from his injuries.
According to reports, Blanchette told authorities that she had operated the daycare for approximately 21 years. She stated that she failed to renew her license in 2010 due to health reasons. Blanchette told authorities that on the day of the accident she was caring for six children in her home.
During the investigation, Detective Dice learned that Blanchette could not renew her daycare license in 2010 because her husband, whom resided at the residence, had previous felony convictions.
On April 25, 2013, Department of Children and Families obtained a permanent injunction against Blanchette, prohibiting her from ever operating a family daycare.
A medical examiner determined that Blanchette was telling the truth about the 20-month-old's fall, therefore the State Attorney's Office declined to file criminal charges.
Blanchette was released on a $1,000 bond shortly after being booked on Tuesday.
She was charged with Public Order Crimes/Operating a Family Daycare without a License (M).
Blanchette relocated to Beverly Hills, Citrus County, Florida, shortly after Ellis Padgett's death.
Please follow and like us: