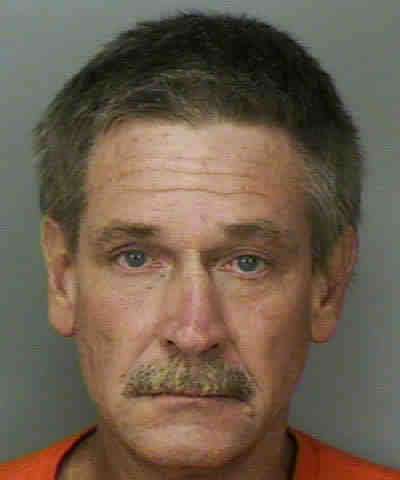 Polk County — A preliminary investigation shows that 54-year-old Greg Mitchell Hughes, of Lakeland, Florida, who was arrested on July 17, 2014, on charges of Burglary w/Assault or Battery, Robbery w/Weapon, Burglary of Unoccupied Structure Unarmed, Aggravated Battery with Deadly Weapon, and Trespassing, died during his sleep.
Hughes was being held on no bond since his arrest and was being housed at the South County Jail.
At approximately 11:30 p.m., on Saturday, July 19, 2014, Hughes' and two cellmates' armbands were scanned and the three went to sleep. At approximately 4:20 a.m., detention deputies attempted to wake Hughes for breakfast and found him unresponsive.
Detention deputies attempted to perform CPR and administered an AED, which advised no shock and to continue CPR. Jail medical staff responded and assisted with life saving measures until emergency medical services arrived and declared Hughes deceased.
Hughes had a history of congestive heart failure. An autopsy will be conducted to determine the exact cause of death, no foul play is suspected.
This is an ongoing death investigation. It is standard Polk County Sheriff's Office policy for mandated, independent investigations to be conducted when an inmate dies. The PCSO Administrative Investigations Section is conducting an internal review. The PCSO Bureau of Criminal Investigations is conducting the death investigation. The Polk County Medical Examiner will conduct the autopsy to determine the manner and cause of death. The PCSO has notified the State Attorney's Office about this investigation, and upon its completion, PCSO will forward all paperwork to the State Attorney's Office for their review.
Hughes' criminal arrest history includes seven prior prison convictions and more than 20 arrests.
Please follow and like us: