Belleview Christmas Parade 2013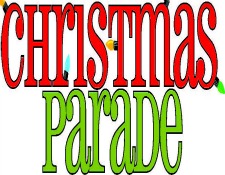 Belleview, Florida — The Belleview Christmas Parade is Sunday, December 15, 2013 at 2:00 p.m., This years theme is "White Christmas".
Come on out and enjoy the day along 441 in Belleview, beginning at the intersection of 441 and 110th St. and ending at Robinson Rd. and 441.
The Parade will feature the anticipated entries such as police cars, ambulances, high school bands as well as our special guest Santa Claus, who will appear at the very end of the parade.
Published by Ocala Post on Dec 2 2013. Filed under Events, Featured, Local News. You can follow any responses to this entry through the RSS 2.0.
Comment Rules: We do not moderate in respect to 'Free Speech.' However if you verbally abuse another user, direct verbally abusive comments at Ocala Post staff, or post spam, you will be deleted.